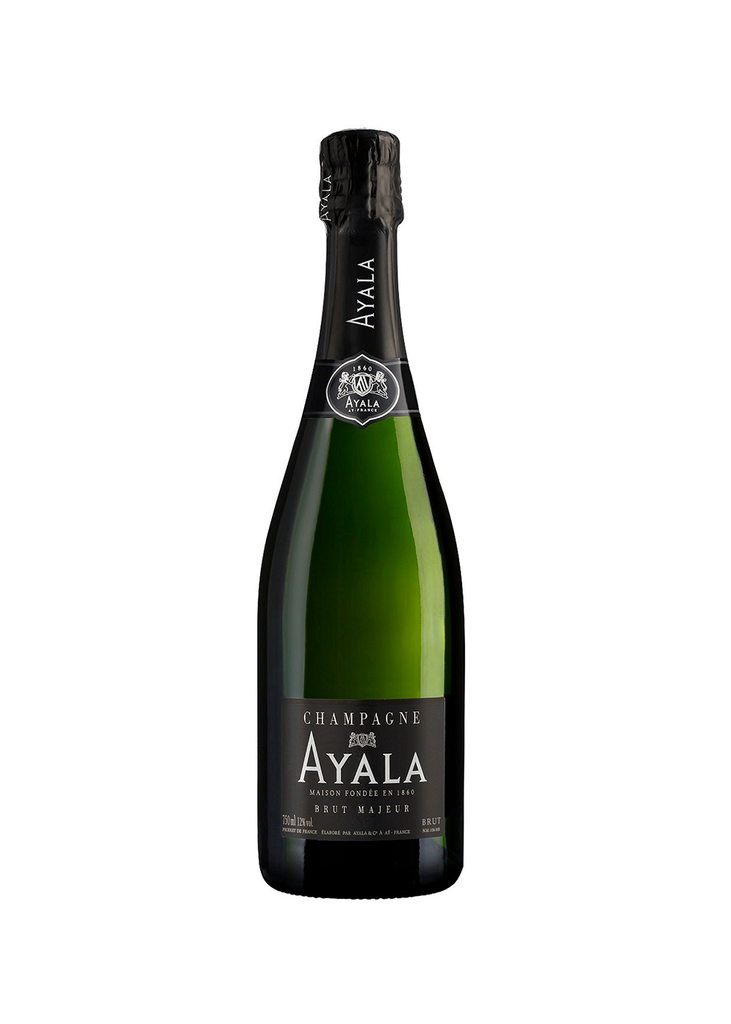 Champagne Ayala - Brut majeur
38,50 €
History
Edmond de Ayala, founder of the House in 1860, comes from a family which has always known how to cultivate the taste to go far and to undertake.From its creation, Champagne Ayala quickly established itself as a benchmark in terms of quality, experiencing a real golden age during the 1920s.
Composed of a blend that honors Chardonnay, Pinot Noir and Pinot Meunier from the best provenances, Brut Majeur is the model par excellence of non-vintage brut from a great House. Its prolonged aging of 3 years in the cellar and its low dosage make it an easy wine to drink in all circumstances: the bestur
ambassador of the House's style, based on freshness and elegance..
Blend
40 % Chardonnay
40 % Pinot Noir
20 % Pinot Meunier
Technical characteristics
3 years of aging on lees on average