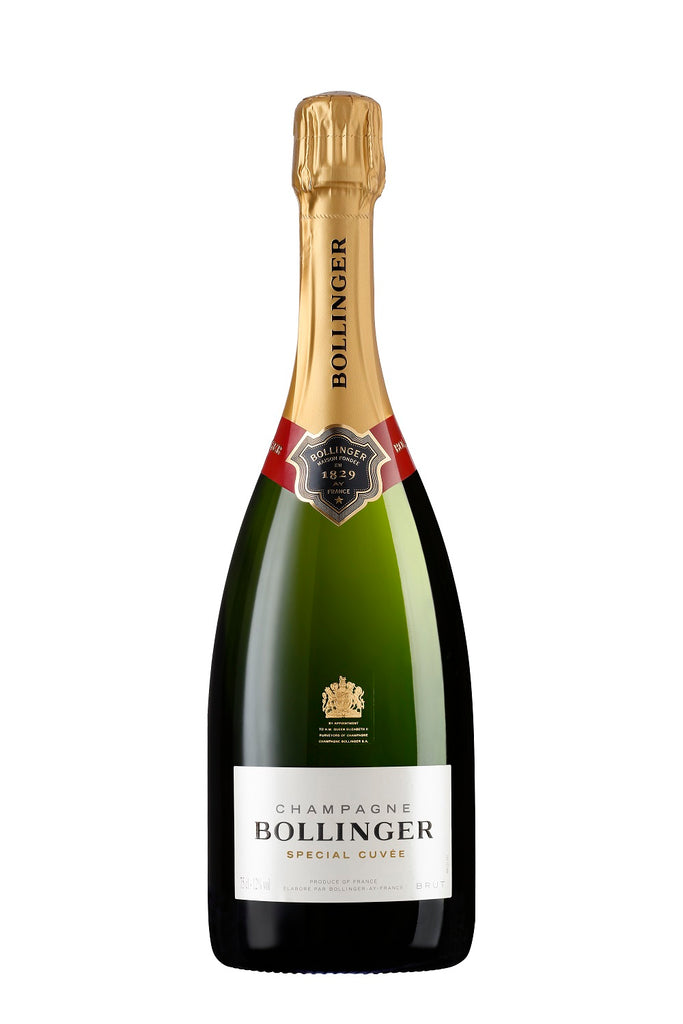 Champagne Bollinger - Special Cuvée brut
56,50 €
HISTORY
It was Georges Bollinger's British agent who, in 1911, gave him the name
of Special Cuvée - in English and without accent. Indeed, he finds the expressionon
« Brut without an inappropriate year for a champagne of such subtlety…
More than a hundred years later, the name of the champagne emblematic of the know-how
Bollinger still contains its whole story.
DEVELOPMENT
Blend 60 % of Pinot Noir, 25 % of Chardonnay, 15 % of Meunier.
More than 85 % Grands and Premiers Crus..
Exclusive use of the cuvée.
A maturation time in the cellar more than twice the
rules of the Appellation..
Dosage: moderate, 8 to 9 grams per liter.
SENSATIONS
On the eye: a golden color, a distinctive sign of black grape varieties; a very fine bubble..
On the nose: a very nice aromatic complexity; aromas of ripe fruit and
spices; notes of roasted apple, compote and peach.
On the palate: a subtle combination of structure, length and liveliness;
a bubble as fine as velvet; aromas of pear, brioche and spices,,
notes of fresh nuts.
ADVICE
Special Cuvée is to be shared for a moment of conviviality, simple and rich
meaningless. A champagne to offer to those we love, lovers of goods
things. To highlight its unique style, its bouquet, its aromas, we
advise you to serve Special Cuvée between 8 and 10C. You can taster
Special Cuvée now, or choose to let it age in the cellar.